---
Novacap Wins 2023 CVCA PE Regional Impact Award (Central Canada) for Greenwood Mushrooms Holdings Corporation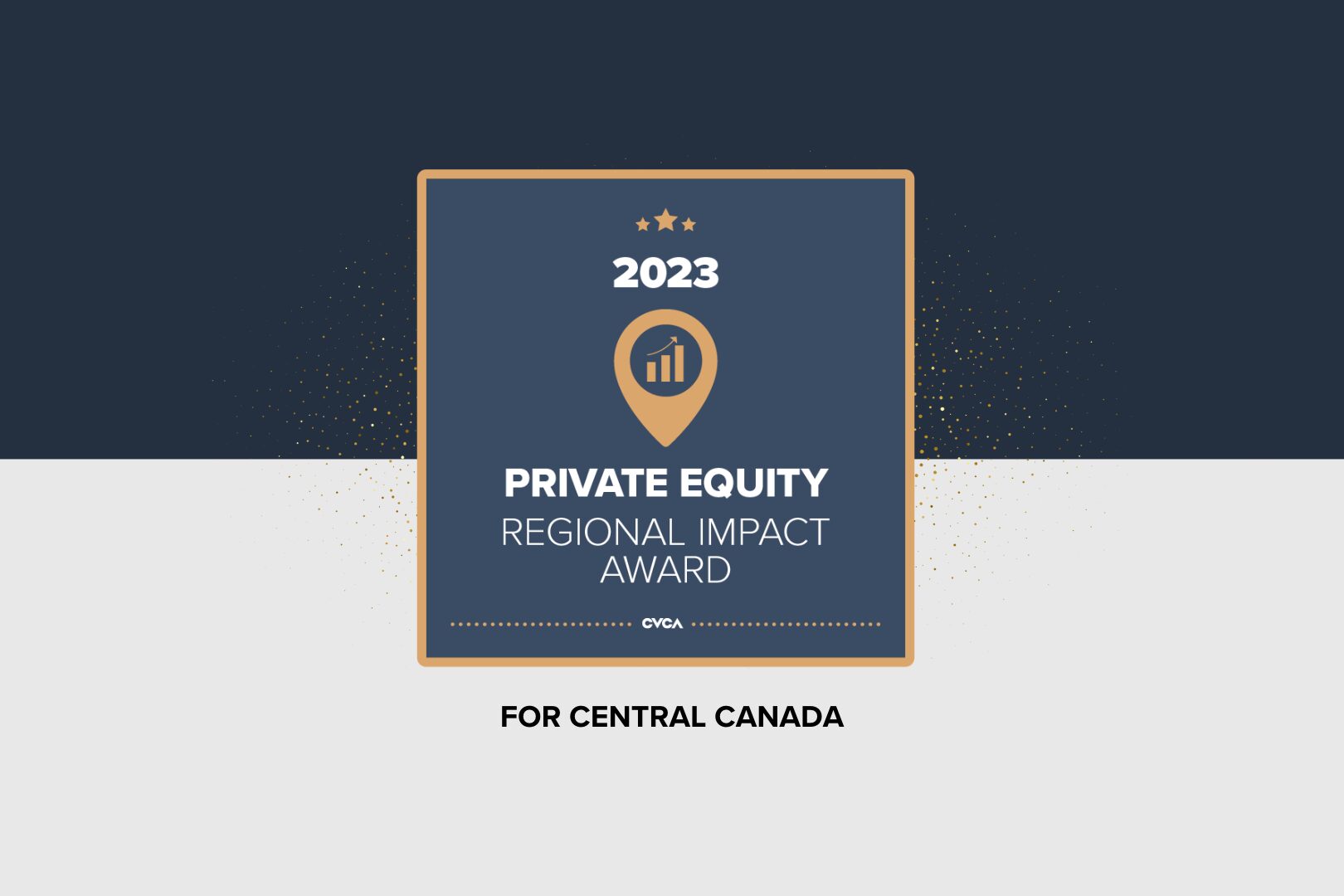 When Clayton Taylor bought Greenwood Mushroom Farms in 1990, he saw an opportunity to grow an exciting business. A key part of his strategy was adopting new European technology to help automate the operation and facilitate the consistent production of high-quality mushrooms. Over the years, the Ashburn, Ontario-based operation, steadily expanded.
By 2014, Taylor had begun looking for other ways to position the company for the future. ​"We wanted to solidify the growth of the business," recalls Taylor. That led him to start looking at private equity firms that could provide the funds to make the capital expenditures necessary to take the business to the next level.
Not long after, he met the team at Novacap, the oldest private equity fund in Canada that manages nearly $8 billion in assets, and soon reached a deal. ​"What stood out to me about Novacap is that they're a team of operators," says Taylor. ​"They had a deep bench of experience growing businesses and are incredibly smart, sincere, and approachable. They're people you can do business with and I was immediately impressed with them."
"The business checked a lot of boxes for us," reflects Marc Paiement, Senior Partner at Novacap about the deal. ​"Mushrooms are a great place to be within the food sector. They're incredibly popular and as a category are growing above market. There's also a health and wellness angle and, because they're grown indoors, they aren't weather dependent like so many other agricultural products. The positive social and environmental impact the business made was also very appealing."
Greenwood attributes much of its success to its unwavering commitment to sustainability and the wellbeing of its diverse workforce. On the sustainability front, the company launched several initiatives to lower its carbon footprint and promote sustainable farming practices, including building its own composting business, which dramatically reduced emissions, and using a computerized irrigation system to minimize water usage.
As an employer to over 400 people, including many immigrants from countries like Thailand and Guatemala, Greenwood also prides itself on being a people-driven business where employees can build life-long careers. ​"We have folks who have been with us for 30 years and are starting to retire," says Taylor. ​"That's a real testament to our success. And while agriculture hasn't traditionally been considered a highly skilled job, in modern facilities like ours, we need skilled workers. Over the years, we've been able to create a lot of good jobs for people in the community."
That includes people who don't actually work for Greenwood. ​"We rely heavily on folks across the Durham region for the raw ingredients we need to support our business," says Taylor. ​"More than 50,000 acres are dedicated to providing the inputs we need," says Taylor. But he's quick to point out that the farming is all done sustainably and in a way that doesn't interfere with or create a land use conflict with the local community."
Throughout the life of their investment, Novacap was highly engaged in helping to grow the business. ​"While we were always considering different acquisition targets, we ultimately concluded that organic growth was the best option and helped facilitate two phases of growth that dramatically increased the capacity of the farm," says Paiement.
Novacap also helped Taylor build out his team and expand into the United States. These and other efforts helped the business triple its EBITDA and reach 20 percent of the Canadian market share. Another important project was ensuring Greenwood was able to remain open during the pandemic, which entailed renting dozens of hotel rooms for foreign workers to ensure social distancing and facilitating daily testing to keep everyone healthy and safe.
After six years of tremendous growth, Novacap decided to exit the investment in 2022. ​"It was the right time for us to pass the business to another investor to help Clay execute the next phase of growth. We left them with a strong roadmap to continue to increase EBITDA while also delivering exceptional returns for our investors." Novacap ultimately earned the PE Regional Impact Award for Central Canada for the work it did with Greenwood Mushrooms.
"Novacap has been a fantastic partner in terms of their ability to understand our needs, work with our senior management team, and deliver capital in a very simplistic format," says Taylor. ​"It has been a terrific partnership."