---
Novacap Partners with Static Media to Accelerate Growth of Digital Media Portfolio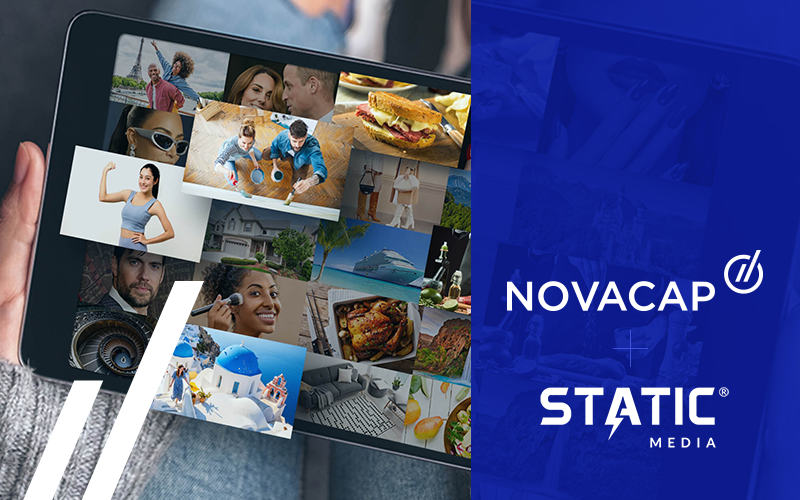 Novacap, a leading North American private equity firm, announced today that it has entered a partnership with Static Media, an Indianapolis-based company that owns and operates a portfolio of unique and passion-driven digital media brands providing content in food, lifestyle as well as media and entertainment. This transaction marks the third platform acquisition of Novacap's TMT VI fund.
Founded in 2012 by Reggie Renner and Mike Langin, Static Media originally began solely as a content recommendation engine called ZergNet. In 2019, by leveraging ZergNet, the company began focusing on its own digital media operations with organic properties including Looper and Mashed. Static Media has since developed additional properties and acquired others, such as Tasting Table, Glam, Women.com and The Daily Meal, leveraging its technology platform to scale its portfolio and expand its online reach.
Today, Static Media has more than 100 million monthly website sessions, 20 million YouTube subscribers, 15 million Facebook followers and 8 million Snapchat subscribers across its brands.
The partnership with Novacap further enables the company to deliver on its strategy of growing its content leadership in existing and new verticals. Static Media will continue to utilize its proprietary technology stack to support content creation and go-to-market strategies.
"We are excited to partner with the Static Media team and become a true value-add partner for the company. Their impressive track record of digital media innovation and scale is a testament to their dedication and expertise in the space. With our shared vision and resources, we look forward to further accelerating Static Media's growth and expanding its market leadership,'' said Pascal Tremblay, President and CEO of Novacap.
"We take great pride in the company we have built over the last decade. Since the day we founded Static Media, our goal has always been to build a scalable, profitable, modern digital media platform while maintaining an entrepreneurial company culture," said Reggie Renner, CEO & Co-Founder of Static Media. "We are very proud of how far we have come in expanding our portfolio of owned and operated properties in a wide variety of high-engagement verticals. Together with Novacap, we will start a new chapter and accelerate our growth playbook by scaling our existing brands and adding new ones through M&A." "Reggie and team have done an outstanding job in the last few years building Static Media into a formidable digital media platform," said Samuel Nasso, Principal at Novacap. ''The partnership with Static Media marks an exciting opportunity for Novacap to support the fantastic roadmap of growth that the company has in place. The demand for digital content has been rapidly increasing, and we are confident that together with Static Media's impressive track record of innovation and scale, we can further accelerate their growth and expand their market leadership.''